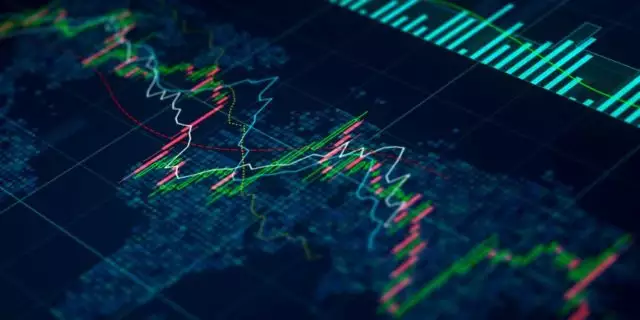 XRP/USD

Yesterday, the XRP price tested the POC line (0.244 USD) and the decline paused. In the afternoon, buyers tried to return to the same level, but a decrease in volumes led to the fact that the price hung in the lateral range between the POC line and the resistance of 0.250 USD.
The bearish breakthrough of the Point Of Control indicator line (0.244 USD) will roll back the Ripple price to support area 0.230 USD. And in order for the bulls to continue the bull race, buyers must gain a foothold above the two-hour EMA55.
BTC/USD

Yesterday morning, sales exceeded the average level and the price rolled back slightly below the two-hour EMA55. Despite the efforts of the sellers, the price of Bitcoin could not test the support of 11200.00 USD and immediately after the daily low at 11250.00 USD recovered above the level of 50% fibo (11394.15 USD).
At the end of the day, the couple tested the level of 11600.00 USD, but at night it was not possible to continue the growth, and this morning the price will consolidate around the mark of 11500.00 USD.
On the daytime frame, you can notice that the Stoch RSI indicator lines rolled back to the upper boundary of the neutral zone. If the bears gradually increase pressure, the decline will continue in the region of 11100.00 USD. Then the indicator will leave the overbought zone and the bulls will have the opportunity to repeat the assault on resistance 11800.00 USD.
If market makers sell the 11000.00 USD mark, then the BTC price will fall out of the upstream channel, and returning back in the medium term will be a rather difficult task.
ETH/USD

Sellers yesterday punctured the level of average prices and indicated a weekly minimum around the mark of 370.00 USD. In the afternoon, the price recovered to resistance of 380.00 USD and until this morning could not gain a foothold over this level.
Thanks to the consolidation of the pair in the middle price area, Stoch RSI indicators rolled back to the neutral zone and the market had the potential to continue growth in the area of ​ ​ 400.00 USD.
However, if the downward trend continues and bears sell support of 360.00 USD, then it is not worth counting on the continuation of the bullish race in the near future.
All price values are based on exchange data BitStamp