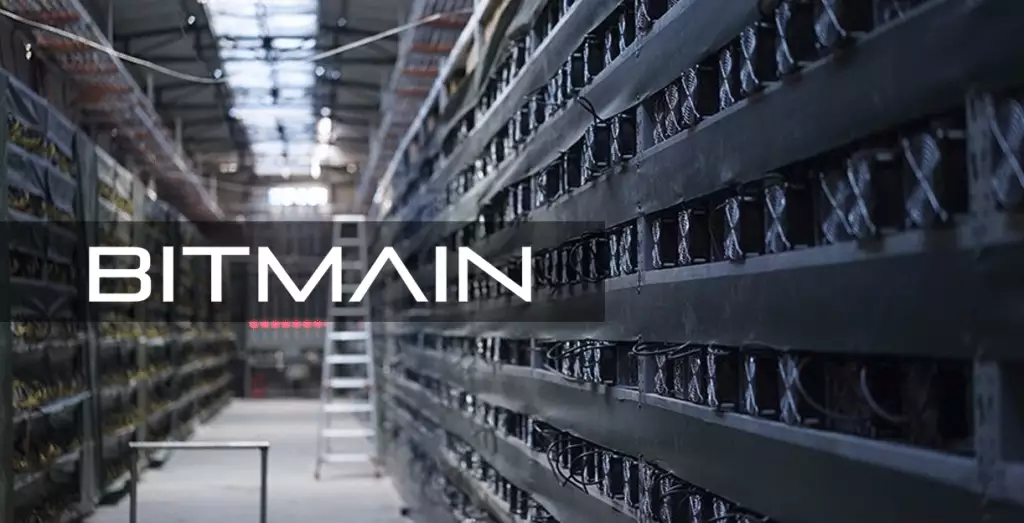 Mining giant Bitmain has reported a large decrease in mining capacity over the past 16 months.
For example, the share in the bitcoin hashreat decreased to about 29%. At the beginning of the year, mining pools of the company controlled more than 40% of the capacity of the main network, and Bitmain also invested in a pool of ViaBTC with high ratings against the background of competitors.
According to the Coin Dance service, the fall may indicate a decrease in the company's profitability, as well as experts give the opinion that hacker attacks were the reason for the decrease in mining capacity. Nevertheless, the company itself does not comment on such expert assumptions. The expert also believes that the probability of repeated drops is low, which is why Bitmain returns to standard indicators.

"The loss of monopolist status may also be associated with the general position in the cryptocurrency market, because of which many miners are simply forced to stop their activities," Coin Dance experts say.

At the end of last year, information appeared that Bitmain could reduce half of its employees next year. The media wrote that in general, about a thousand employees can be fired from the enterprise. If we consider this dismissal in conjunction with the shutdown of the laboratory in Israel, the reductions will affect 50% of the state.

In this regard, cryptocurrency market experts are concerned not so much with social problems as with the problems of the sphere as a whole. So, if part of the power is output, then this will lead to a decrease in the hashrate. According to experts and research experience, the hashreat is tied to the capitalization of cryptocurrencies. Bitcoin production performance will affect the cost of cryptocurrencies.

Then, already in January of the new year, Bitmain changed management, a new CEO appeared in the company, and its two founders resigned. The company has long had problems with finance. Disappointing rumors about Bitmain's financial condition came in early December last year. According to some reports, the company incurs colossal losses, the amount of which almost reached $1 billion. For the third quarter alone, losses amounted to $740 million. According to the source of the "leak," the real figures may be much higher, because the spending on the "hashreat war" and Bitcoin Cash support were not taken into account.

Also in January, the company suspended operations in the city of Rockdale in the US state of Texas, where last summer began construction of a new factory in the premises of a former aluminum production plant. At the same time, Bitmain representatives did not comment on the state of affairs in Rockdale and claimed that staff reductions were taking place in all divisions of the company.