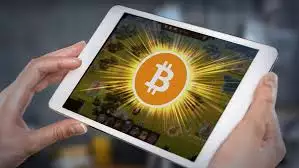 The creators of tokens, manufacturers of processors and video cards and even the founders of exchanges are gradually switching their attention to the related industry – games on the blockchain. And offer users new ways to earn cryptocurrency

Expected Games 2020

1 Fighters is a project that developers position not just as a game, but as a game platform with regular airdrops. Users become participants in the royal battle and get the opportunity to earn tokens ERC20, ERC721, TRC20, TRC721 created on the Ethereum and Tron blockchain. Also in the future, it is planned to distribute coins created on EOS and NEO. To receive tokens, users do not need to install additional applications or use dapp browsers, only the wallet address is required.

Unland is a game on the EOS blockchain, which is compared with Pokemon Go and Monopoly. Users can buy and sell virtual real estate in various cities. The profit received from the sale of buildings can be deducted to fiat. So far, the game exists only in the mobile version and is available only to US residents, but a web version for different countries should soon appear.
SkyWeaver – card game based on the Ethereum blockchain. Users must collect decks of unique cards and fight other players. Some cards are free of charge, other cards can be bought or exchanged from developers or other players, and they can also be given to friends or destroyed so that they do not get to anyone. The project is based on the prototype of the popular online card game Hearthstone from Blizzard Entertainment, played by more than 100 million people.

Bitcoin Bounty Hunt is a shooter game where users can earn cryptocurrency for killing other players in a virtual space. The main currency here is satoshi, digital coins are distinguished by developers who receive cryptocurrency through the broadcast of in-game advertising.
The Sandbox is a blockchain version of the popular mobile game, which appeared back in 2012 and had more than 1 million active users. The sandbox project allows players to create their own universe using various elements and resources. In the new version of the game, NFS tokens will become the main currency, for these coins participants will be able to buy or sell various elements.
Crypto Fights is a step-by-step 3D fighting game, during the creation of which developers were inspired by the Dragons & Dungeons (D & D) project. Players must create heroes and endow them with various skylines and equip them with weapons. Users will receive cryptocurrency from developers, but in what format and for what actions are still unknown.
Neon District is an RPG game that will appear on Steam at the end of January. Its essence is that the participants become residents of the city of Unity and rebel against the oppressive government. Players can pump characters, fight and develop strategies.
Recently it was reported that the consumer application from Bakkt will be launched in the first hald of 2020.