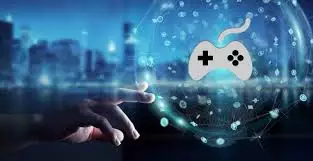 The leading blockchain game development studio Blockade Games has launched a new video game NeonDistrict. The role-playing game about neon areas became the third blockchain product in the studio collection.
Collect characters and cryptocurrency.

The new cyberpunk role-playing game has NeonDistrict become the most anticipated novelty in the blockchain gaming market. The essence of the game is to go through various missions and tasks in order to get new heroes, costumes and weapons, as well as earn NeonDistrict tokens.
"The Neon District universe is created manually by world builders, artists, illustrators and animators from Blockade Games, thanks to which a unique setting falls into the hands of players. Every game you explore and every weapon you own have been carefully designed by a global creative team, "the game's creators said.

The game is divided into seasons so that users can adapt to the conditions of the game and get the necessary number of NeonDistrict tokens that can be used to pay for equipment, and buy new heroes in the game.
"This means that the one who has more money wins. Especially in something like RPG (role-playing game), where there is a strong synergy between game assets and blockchain assets. Those games that depend heavily on equipment/characters/equipment/skills are usually games
Hero's Journey Accumulation of Power.

Blockchain technologies only penetrate the gaming sector, but several cult games made using this technology are already on the market. The first in the gaming market to use blockchain was Sandbox. At the beginning of the year, developers announced the creation of a virtual space where each user can buy a place for LAND tokens.

The first sale of territories in the LAND space took place at the end of 2019, and in February of this year, developers sold land for the second time. In a few days of the second presale, 6,192 blocks of virtual space were sold for a total amount of 800 ETN or more than $200 000. Customers include both ordinary gamers and large gaming companies – CryptoKitties, My Crypto Heroes, Old Skull Games, as well as Dapp.com, a website that ranks and analyzes decentralized applications.

And already in August, Sandbox announced the sale of its own SAND tokens at Binance Launchpad. The Sandbox platform has more than 50 signed partnership agreements with well-known gaming companies, including Atari, CryptoKitties and Shaun the Sheep. Binance also decided to support the project, and The Sandbox attracted investment from the investment arm of Binance Labs.
Recently it was reported that institutions have opened a record volume of bullish positions on Bitcoin, despite negative events.