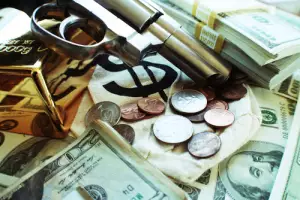 Euro Pacific Bank, co-owned by famous gold supporter and Bitcoin opponent Peter Schiff, has become a defendant in the money laundering case of criminal syndicates in Australia and other parts of the world. This was reported by the local news portal The Age.
Bitcoin opponent Euro Pacific came to the attention of global law enforcement and tax authorities during the large-scale operation "Atlantis," conducted by the Joint Committee of Global Tax Enforcement Chiefs (J5). It includes Great Britain, Australia, the USA, Canada and the Netherlands.
The "unprecedented joint investigation" covers hundreds of Australian residents suspected of tax evasion. According to investigators, Euro Pacific played a significant role in money laundering.
Schiff himself claims that, despite a visit by the US Tax Office to Euro Pacific earlier this year, no charges were brought against the bank or himself.
"We meet the requirements of all kinds of disclosure requests. Sometimes we are involved in what is happening, but no real charges have been brought against the bank. I can assure you that there is no tax evasion in our bank. The bank does nothing like this, "he said.
In their own investigation, The Age and The New York Times found that Schiff's Puerto Rican bank served prominent criminals and tax evaders without taking active measures to impede their activities. So, among Euro Pacific customers is Simon Anquetil, who was jailed for five years for organizing a $105 million tax fraud scheme. Also on the list was the Russian cybercrime syndicate, which the FBI calls the worst criminal group in the world.
In addition, the publication says that hackers hacked the computer of Schiff's partner Mark Anderson three times in two years, and at some point cybercriminals from Russia demanded a ransom of 1,000 bitcoins from the bank. This, according to the publication, jeopardized the financial privacy of bank customers, whose data could be in the darkway.
Earlier, Schiff, commenting on the accusations of the US authorities against the cryptoderivative exchange, BitMEX wrote: "I am not a fan of anti-money laundering laws. Even if money laundering does not happen, you are still found guilty of not doing enough to prevent it. In addition, any tax evasion from income from legitimate sources is considered money laundering "
Recently it was reported that Bitcoin opponent, Peter Schiff's bank was involved in a major money-laundering scandal.