Goloseevsky District Court of Kiev decided to block cryptosites in Ukraine, including cryptocurrency resources. The count of blocked sites more the 400.
Ukraine was considered a promising region for cryptocurrency development in Eastern Europe and the CIS. Last year, Kiev passed a number of important bills that actually allowed digital currencies to be used as a means of payment and investment, and at the end of the year, the Ministry of Finance signed a Memorandum with Stellar to create a cryptocurrency. After all these events, Ukraine was talked about as a "Mecca for cryptocurrencies and mining. However, recent events have forced to doubt this.
The Goloseevsky District Court of Kiev set to block 426 sites that were operating in Ukraine. More than a dozen cryptosites, access to which was limited yesterday, February 25, were among the banned sites. This court decision has caused a lot of criticism from users and officials themselves. The Ministry of Digitalization of Ukraine expressed concern about the blocking of sites because the decision violates the right of citizens to receive information.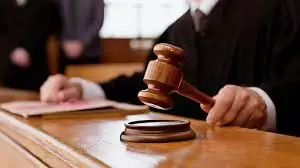 "Restrictions on the right of access to information must introduce such a legal regulation, which will enable the optimal achievement of the legitimate goal with minimal interference in the implementation of this right and not violate the essential content of such a right," – said in a statement of the Ministry of Digitalization.
Note that all 426 resources were accused of committing a criminal offense under Part 3 of Art. 190 of the Criminal Code of Ukraine – fraud committed on a large scale or through illegal operations with the use of electronic computer equipment.
Who is behind the blocking of websites and why Ukraine decide to block cryptosites?

It became clear almost immediately that one of the officials was behind the decision of district court of Goloseevsky district. Deputy Minister of Internal Affairs of Ukraine Anton Gerashchenko later confirmed this version. In his Facebook post, he pointed out who exactly initiated the blocking of websites.
"There is such a citizen – Alexander Pan. He really did not like what was written about him on various Internet sites at different times, calling him a crook and a rogue, as well as calling him other unpleasant epithets.On December 17, 2020 Alexander Pan appealed to the police with a complaint about the allegedly committed against him fraud, "- wrote Anton Gerashchenko.
The judge of the Goloseevsky District Court issued a single decision against 426 sites and ruled to block access to them. Now the Kiev police withdrew the application of citizen Pan, and the judge Plakhotnyuk, who rendered the decision, filed a complaint to the High Council of Justice for non-compliance with his position.
Recently it was reported that Bitcoin got support from two Wall Street investment companies.