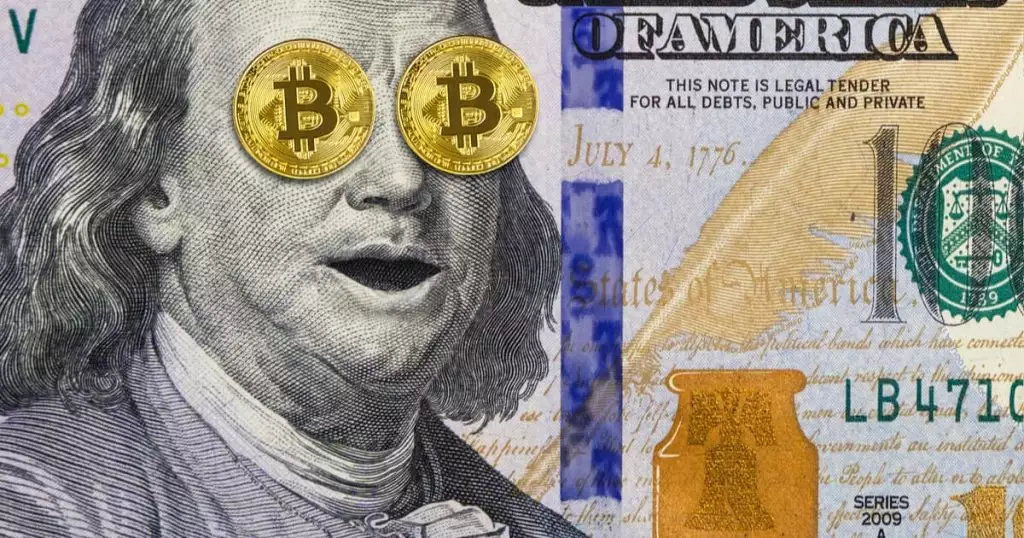 According to Standard Chartered Bank, the US dollar depreciates after the US elections. Theoretically, since the dollar loses purchasing power, the price of bitcoins and crypto assets should rise.Speaking on CNBC Squawkbox on October 21, Eric Robertsen, head of research at Standard Chartered, said the outcome of the November US elections will determine the rate at which the US dollar will depreciate.
Robertsen said:
"You have a double deficit in the US, which is worsening, and the trade balance is the worst in 15 years."
The head of the research center of a large bank said that although the depreciation of the dollar is clearly underway, President Trump's victory will create a messy path to the "end result," while Joe Biden's victory will create a much clearer and more clear path to the loss of purchasing power of the dollar.
At the time of writing, the dollar index, which tracks the US dollar against its counterparts, is at 92.71, which means a decrease of 3% over the year since the beginning of the year.
Blue wave accelerates bitcoins boom
A Standard Chartered analyst outlined his view of the downward trend in the dollar over the next few years.
According to Robertsen, the outcome of the election, in which Joe Biden defeats Donald Trump in the presidential race, and the Democrats win a majority in both houses of Congress, will create a perfect storm for global assets and emerging market assets.
Robertsen argued that the main factor in the appreciation of the dollar was US assets ahead of the MSCI Emerging Markets equity index. Over the past ten years, the S & P 500 has outperformed that index by 100 percentage points.
A researcher at Standard Chartered believes this trend may change, he said:
"Either because of global trade or because of the changing domestic economic agenda of the United States – and coupled with the fact that the US no longer has an interest rate advantage over its G-10 counterparts – I think you can make a very compelling case for years of dollar depreciation."
Bitcoins investors continue to bet that the continued flow of spending by the government and the central bank to combat the decline in the economy caused by the pandemic will ultimately lead to high inflation, which will also be beneficial for cryptocurrencies, since the US dollar will lose purchasing power and lead to higher BTC prices.
On October 20, economist Stephen Roach also forecast a sharp drop in the US dollar by 35% by the end of 2021.
The price of bitcoin is currently at $12 837.34. The recent change in BTC prices seems to be caused by an increase in Bitcoin's institutional implementation as a reserve asset, news that the PayPal is integrating cryptocurrency into its services, as well as optimism and uncertainty about a new round of US incentives for coronavirus.
Recently on this website was posted an In-Depth Review of PrimeXBT platform.