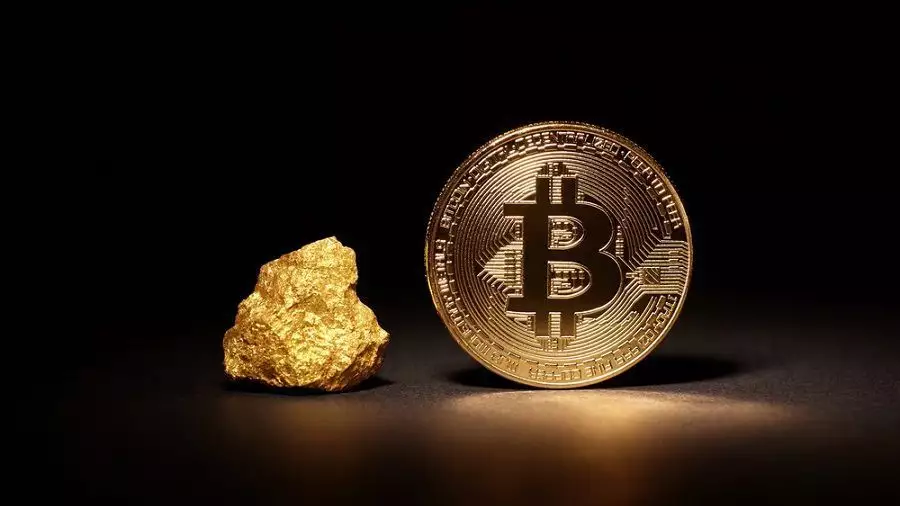 US Global Advisors CEO Frank Holmes suggested that next year we can expect an increase in the exchange rate of gold, bitcoin and ether.
Holmes believes that in 2021 digital assets will be even more popular along with gold. He explained that over time, more and more people began to be interested in Bitcoin, and this trend has been going on for many years. Over the past three years, the number of new Bitcoin wallets has increased significantly, which indicates a stable growth of this crypto asset.
Despite the fact that many participants in the cryptocurrency industry compare Bitcoin with gold, Holmes believes that completely different factors affect the price of Bitcoin and gold. So, the increase in the cost of the first cryptocurrency was influenced by the May administration of the award to miners up to 6.25 BTC.
"If global gold companies announce that they will reduce gold supplies by 50%, I can assure you that gold will cost $10 000 per troy ounce. It's all about demand and supply. After halving, the number of mined bitcoins entering the market dropped to about 900 per day, and various institutions and corporations quickly took advantage of this offer, "Holmes said.
With regard to airplay, its course is due to recent achievements in decentralized finance (DeFi). According to DeFi Pulse, today the cost of crypto assets blocked in DeFi protocols is $14.9 billion. Recently, researchers DappRadar reported that for the third quarter of 2020 year, 96% of the total volume of transactions DeFi came from Ethereum, which also led in the daily number of active wallets.
Frank Holmes, head of US Global Advisors, expressed optimism about gold. He expects that over the next 12 months, the value of this precious metal will increase by $400- $800 and reach $2,200- $2 600.
Holmes has always been a supporter of gold, believing that it will remain one of the main assets for investment for a long time. At the same time, the head of US Global Investors sees prospects in digital currencies. Last year, Holmes said Bitcoin could become a "new gold."
Recently it was reported that hackers demanded $34 million from electronics manufacturer Foxconn in BTC.