An additional financial stipulation was revealed when accessing the Tesla website.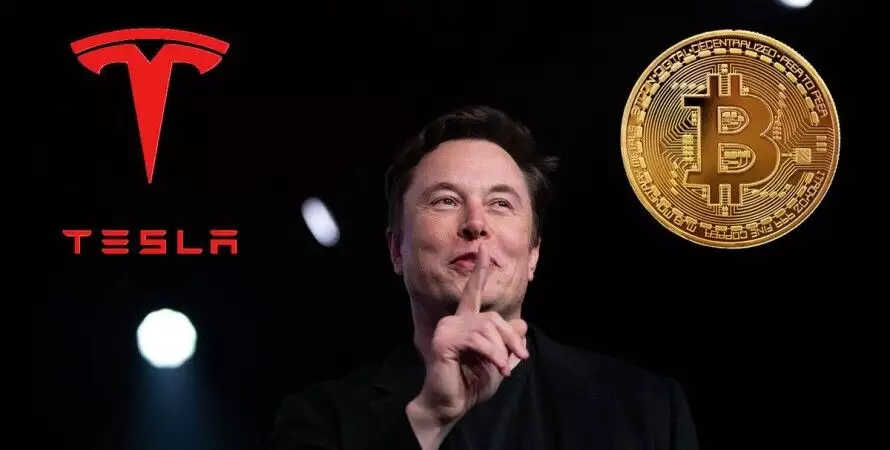 Entrepreneur Ilon Musk, the head of Tesla, revealed in a series of tweets about a new financial option for those who want to buy a car of this brand. The point is that the company offers a kind of swap: a Tesla electric car in exchange for bitcoins. As Musk stressed, the bitcoins received "Tesla does not intend to turn into ordinary cash. In addition, the company does not intend to use the services of any financial intermediaries when accepting the No. 1 cryptocurrency.
Recall that Tesla previously invested $1.5 billion in bitcoins.
Musk has not yet specified where such an option is available, but it follows from his words that it may be available for now for the United States – other options may arise "later this year." At the same time, one of the heads of the group of analysts The Block Larry Kermack of New York writes that so far has not found the specified bitcoin option.
The head of Frxresearch also reports the same, attaching a screenshot of a website page sent to him by one of his organization's clients in San Francisco, which, when examined, can show such an option. Meanwhile, Kermack noted that it's not yet clear what "script or processor Tesla uses to accept bitcoins." Given that bitcoin transfers are irreversible once they have been validated on the blockchain, the new option requires an understanding of all the risks that could arise.
It's worth noting that the company itself notes in the rules for customers: "as for the bitcoin option, we reserve the right to both change its terms and conditions, suspend it and refuse it altogether, as well as to deactivate it and impose restrictions and limits, all of which can be done at any time without incurring any liability to you.
The emergence of the bitcoin option can be explained by Elon Musk's interest in the cryptosphere. In addition, given the growing popularity of bitcoin among a number of companies whose shares are traded on Wall Street, Tesla can expect a positive reaction from investors in the securities of this corporation to Musk's decision.
Recently it was reported that Norway's Central Bank discouraged people from buying bitcoin.