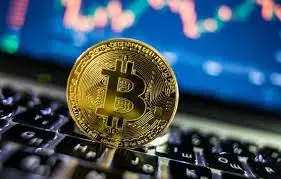 Decentralized finance has undoubtedly become the main driver of the entire cryptocurrency industry this year. However, it was not without terrible stories.
Let's be frightened this Halloween once again by the nightmare stories that have happened in the DeFi sector – from creepy scams and disgusting hacking to blood-chilling price fraud.
But first about the good…
Before we look on the dark side and plunge into the vices of the DeFi industry, let's remember the pros. If 2017 and 2018 were the year of the ICO, 2019 was the year of steeblockin, 2020 was definitely the year of decentralized finance.
Billions of dollars in cryptocurrency support flowed a full-flowing river into a growing array of decentralized exchanges, automated market makers and liquidity pools that promised traders and investors rich passive income.
Join our telegram channel to keep abreast of the top crypto market trends.
Since the beginning of the year, this figure, known as total blocked value (TVL), has grown by almost 2000% and exceeded $12 billion in October. This increase led to other records, for example, a record number of wrapped (or tokenized) bitcoins. Now their number has reached 147 thousand. The share of DeFi sector reached 8% of all ETH in circulation, and 9 million coins were locked in DeFi protocols.
Tokens have DeFi shown the best results this year, although recently many of them have sat down hard. Who already had money, enriched even more, many managed to earn extra money, but a lot of those who lost everything. That's where the worst begins.
And it starts with bZx
The first quarter of 2020 turned out to be calm for DeFi, but in early February, TVL for the first time exceeded the $1 billion mark. In the same month, the first loud hacks occurred.
The protocol of lending and margin trade was bZx the first serious victim of 2020. The project was subjected to two hacker attacks through flash loans, and the total loss approached $1 million in user funds.
The attacker took advantage of the low-liquid market Uniswap and conducted one single transaction, known as a flash loan, which brought him a profit of about 350 thousand dollars. They say the shell does not fall into the same funnel twice. This is not the case. Less than a week later, hackers hacked the bZx again and withdrew ETH worth $ 600 thousand from it.
A wave of criticism from ill-wishers and Bitcoin maximalists rose against bZx and DeFi as a whole. Many claimed that the protocol was actually centralized, since it managed to stop operations after hacking.
Recently it was reported that Bitcoin soared to $14,000.