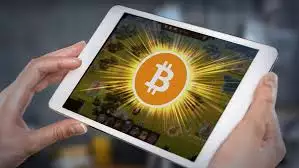 The Bitcoin soared to the maximum levels since January 2018, but the size of commissions for BTC transactions also reached similar highs.
Two sides of the medal
Today, the Bitcoin (PTS) rate jumped to the maximum levels since January 2018, testing the round mark of $14 000 and touching the maximum by $14 028, according to CoinMarketCap. As market participants commented, the first cryptocurrency in the world celebrated the 12th anniversary of whitepaper, published in 2008 by Satoshi Nakamoto.
Want to always keep abreast of the latest crypto industry news? Join the discussion on our Telegram channel – and you will know everything!
However, as before, following the course of the military-technical cooperation in the northern direction, commissions for transactions with it also rushed, and this news is not so pleasing to the participants in the crypto market.
Bitcoin commissions also reached similar heights, reaching highs since January 2018, according to the Bitinfocharts analytical portal. On the eve of the average cost of bitcoin commissions reached $14, and today it was $13.
The good old days…
These are very depressing figures, if you recall that in February the editors of the BeInCrypto said that the average size of commissions for Bitcoin operations was noticeably reduced compared to December 2017. While maintaining approximately the same level of demand, it began to be not $20, but only $0.50.
No further than October 17, BTC transactions cost users an average of $1.5. This means that the figure has grown about 9 times in just two weeks.
It is noteworthy that it was from the beginning of October that Bitcoin began its spectacular ascent. At the beginning of the month, it traded around $10 500, and since then Bitcoin soared about $3 500.
Parallels with Ethereum
Obviously, the tangible growth of commissions in the Bitcoin network is the result of its congestion. Prices are rising in conditions of increased user load, when the ecosystem begins to lack miners to process transactions.
It is believed that such congestion forces some users to pay more for their transactions to be processed among the first. This becomes especially relevant at times of great movements in the market.
It is this situation that has been observed in recent months on the Ethereum blockchain, overheated due to the excitement around the segment of decentralized finance (DeFi). Investors tirelessly poured billions of dollars into the new hype DeFi protocols. Against this background, the cost of commissions in the network grew aggressively, setting a record at $14.58 on September 2.