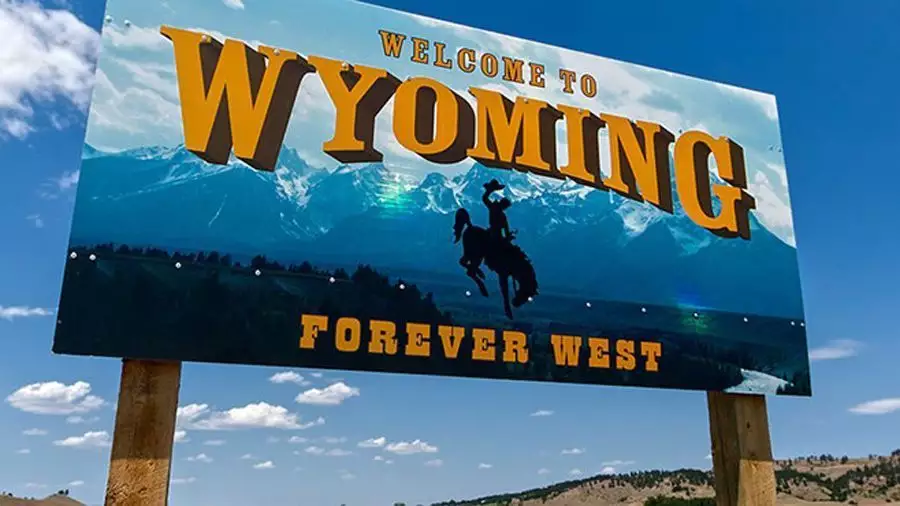 Cynthia Lummis appointed Bitcoin supporter Crypto Cowboy Tyler Lindholm as Wyoming's policy director.
Tyler Lindholm is known for the loyal relation to cryptocurrencies therefore in cryptocommunity he is called "Kriptokovboy". He runs a BeefChain company that uses blockchain to track meat supply chains.
Lindholm will take up his duties on January 3, 2021, two weeks before the inauguration of Joe Biden, chosen by the US president. As a representative of the Wyoming state government, in 2018, Lindholm contributed to exempting cryptocurrency transactions from corporate taxes, as well as property and income tax.
Crypto Cowboy Tyler Lindholm previously co-chaired the Blockchain Development Task Force in Wyoming. Lindholm promoted bills on utilitarian tokens and digital assets to stimulate the growth of the cryptocurrency industry in Wyoming. Such legislation helped the state attract large players from this industry. So, in September, the Kraken cryptocurrency exchange announced its intention to open a regulated Kraken Financial bank in Wyoming to provide services to cryptocurrency firms. In February 2020, IOHK, the developer of the Cardano cryptocurrency, allocated $500 000 to the University of Wyoming in ADA for blockchain research.
Crypto Cowboy Tyler Lindholm will work under Lammis, who became the first woman from Wyoming to win a seat in the US Senate. She also advocates the development of the digital currency industry and calls herself a fan of Bitcoin, considering this crypto asset a reliable means of preserving values. Lammis first invested in Bitcoin in 2013. In a recent interview with Peter McCormack, author of the What Bitcoin Did podcast, Lammis said that using her position in the US Senate, she will make the necessary efforts to raise senators' awareness of Bitcoin.
"Politicians must understand what Bitcoin is, what it is for, and how this crypto asset can coexist with fiat currency. In fact, Bitcoin is the best means of saving compared to paper money. Bitcoin could better resolve economic problems than the US Federal Reserve (Fed). In the case of the American state currency, inflation has already been laid down in the Fed's plan, and this undermines the purchasing power of the population, "said Lammis.
A few days ago, American entrepreneur and writer Robert Kiyosaki said that the growth of Bitcoin indicates a "slow death" of the US dollar.
Recently it was reported that Bank of France will conduct eight tests of digital euro.