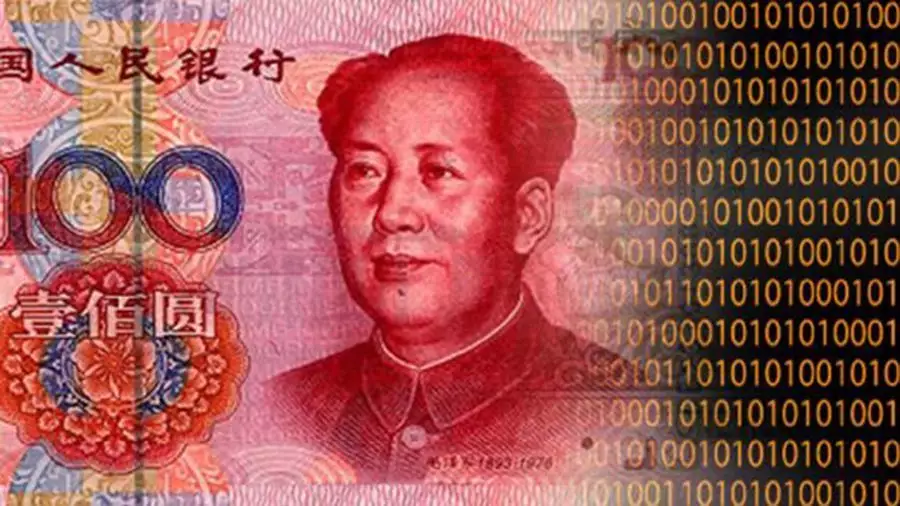 Cypherium CEO Sky Guo believes that the People's Bank of China (NBK) will not be able to track all transactions with the digital renminbi due to technical restrictions.
Due to the economic crisis caused by the pandemic, the issue of launching state digital currencies has become especially relevant for many central banks. The Central Bank of China is one of the leaders actively developing and testing its own cryptocurrency. However, Guo believes that even the most ambitious central banks, ready for innovation, may face technical restrictions.
Despite centralized management, most Central Banks will use blockchain elements when launching digital currencies. The NBK positions the digital renminbi as the world currency, however, according to the CEO of Cypherium, it will be too "cumbersome" for distributed registry technology (DLT). Guo said:
"About 1.4 billion people will use the digital renminbi. Not a single blockchain will cope with such a huge volume of transactions. The digital yuan will be centralized, but the government will technically not be able to control all transactions. Every second, hundreds of thousands of transactions are conducted in China. If the authorities try to track them, it will require incredible effort, so most of the work would be worth delegating to commercial banks. "
Guo noted that testing of China's state cryptocurrency is quite successful. So, in the fall, the Shenzhen authorities, in cooperation with the NBK, distributed 10 million digital yuan to 50,000 residents through a lottery, and 88% of these coins were spent to pay for goods and services.
At the same time, the Chinese government has a negative attitude towards other cryptocurrencies. Last month, the NBK proposed amending the law on the Central Bank of China, according to which it is forbidden to issue any tokenized assets tied to the digital renminbi.
Recently, the governor of the Chinese central bank, Yi Gang, said that the digital yuan will accelerate the country's transition to a digital economy, and this task is a priority for the state.