The Bloomberg terminal has added support for Cardano (ADA). Now this cryptocurrency became available to a wide range of professional investors.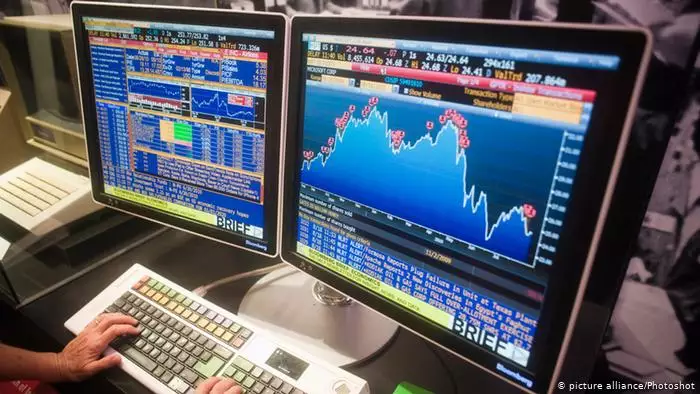 The news of adding support for Cardano to the Bloomberg terminal is undoubtedly bullish for the cryptocurrency, which is one of the main competitors of Ethereum blockchain.
The Bloomberg terminal is the most popular platform for professional traders. Huge amounts of money pass through it every year. Adding ADA to it could give a tangible boost to Cardano's popularity and more widespread adoption.
Cardano – from upgrade to upgrade
Recall that Cardano's technical architecture differs significantly from traditional blockchain networks. The project roadmap breaks down the entire history of the network's development into five eras: Byron (founding), Shelley (decentralization), Gauguin (smart contracts), Basho (scaling) and Voltaire (governance).
The project is currently undergoing the Gauguin era. In this phase, it will add improved support for smart contracts and the ability to create decentralized applications (dApps) on the Cardano platform.
However, there is some skepticism among members of the cryptocommunity about Cardano's prospects. For example, they point out that this network does not have any popular applications, so its value is unreasonably high.
Cardano – to the moon and above?
Meanwhile, despite the critics, ADA has been performing well recently even in a general bull market. At the time of writing, the coin was ranked fifth among the currencies with the highest market capitalization, and a few weeks ago it was even breaking into the top 3.
For the past couple of weeks, the ADA exchange rate has moderately corrected after an aggressive rally, but it is still holding steady at the high levels it reached in 2021.
Recall also that the head of cryptocurrency bank Galaxy Digital, Mike Novogratz, recently expressed interest in Cardano. He asked his readers to share with him information about this network and the opportunities it offers.
It is possible that a blockchain update within the Gauguin era (in particular – the addition of smart contracts) will significantly increase the competitiveness of this network.
Already, institutional investors have begun to show interest in ADA. For example, Dubai-based crypto investment fund FD7 Ventures recently launched a $250 million microfund to develop the ADA and DOT ecosystems. In addition, the managing director of the fund expressed confidence that Cardano (ADA) will grow 20 times in the next 2-3 years.
Recently it was reported that artists offered to store bitcoins in pictures.