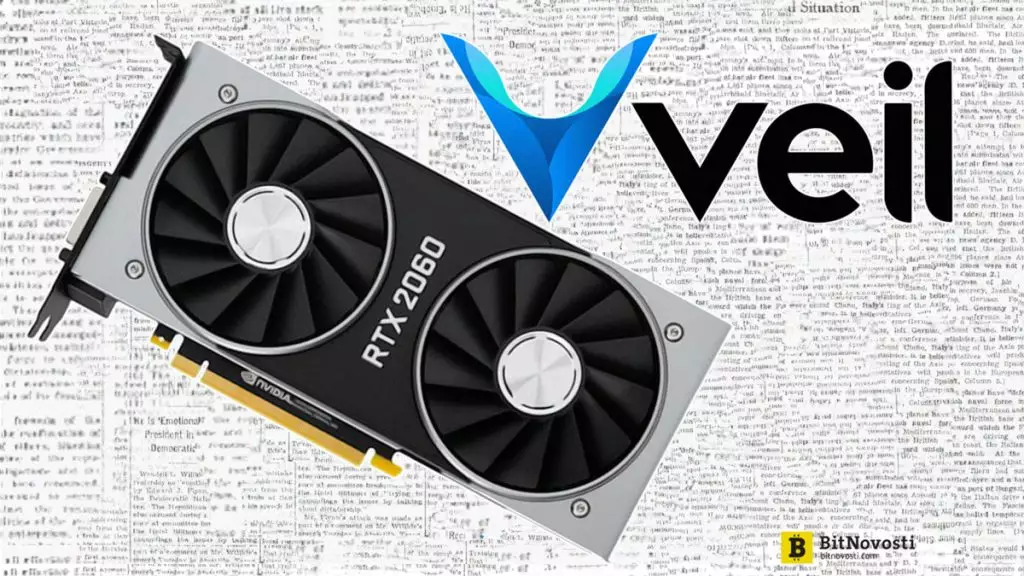 Despite the unstable situation in the market, cryptocurrencies are steadily gaining popularity. Now many not only know what cryptocurrencies are, but also actively use them.
However, at the same time as popularity, rules appear. Most large cryptocurrencies are already regulated in a particular country. We will not delve into the moral side of the issue, but we all have the right to keep secret information about our property and Veil can help us in this.

What is Vеil?

Veil is a very promising cryptocurrency that combines the latest and most effective protocols and technologies to ensure the confidentiality of its users. Although anonymous transactions are not new, Veil has features that Monero, Dash and other similar coins do not have.

Veil is a new coin and the beginning of its path is not tarnished: it did not have ICO and premining. The coin is being developed by Veil Labs, a team of 23 specialists and 3 consultants, in partnership with several academic institutions. Their main task is to work on a technological basis, which allows cryptocurrencies to have better anonymity, performance and scalability.

Veil is a cryptocurrency that uses innovations presented by Veil Labs, as well as a means of financing the project – a percentage of each issued Veil token goes to Vеil Labs. Funds that go to Veil Labs will not be used for stealing.

Veil: specifications

Vеil combines the best security features from Monero, Zerocoin and other projects, has a very user-friendly interface and features such as transaction trimming and recovery using a control phrase. In addition, it already has unique advantages over other similar coins:
• is based on the safest blockchain software – Bitcoin version 0.17.1
• Veil's cryptographic privacy protocol is Zerocoin (zero disclosure proof), which allows anonymous transactions on the network.
• Vеil uses the Dandelion protocol to ensure increased privacy of the P2P network.
• Thanks to RingCT, all components of Vеil transactions remain anonymous at any time.
• uses Bulletproof technology to reduce transaction size.
• POS and POW mining, as well as WIP hosting • ASIC-robust X16RT hashing algorithm to make POW mining GPU oriented.
In the near future, Vеil will have the following functions:
• Reduce transactions to significantly reduce hard disk space.
• Mining using a node for those users who have decided to place a node on their servers.
• The Delegated Proof of Stake (DPOS) algorithm to further improve decentralization, transaction speed, and address some of the problems associated with PoS and PoW algorithms.
• Elastic blocks.
• Support for hidden addresses for Zerocoin transactions.