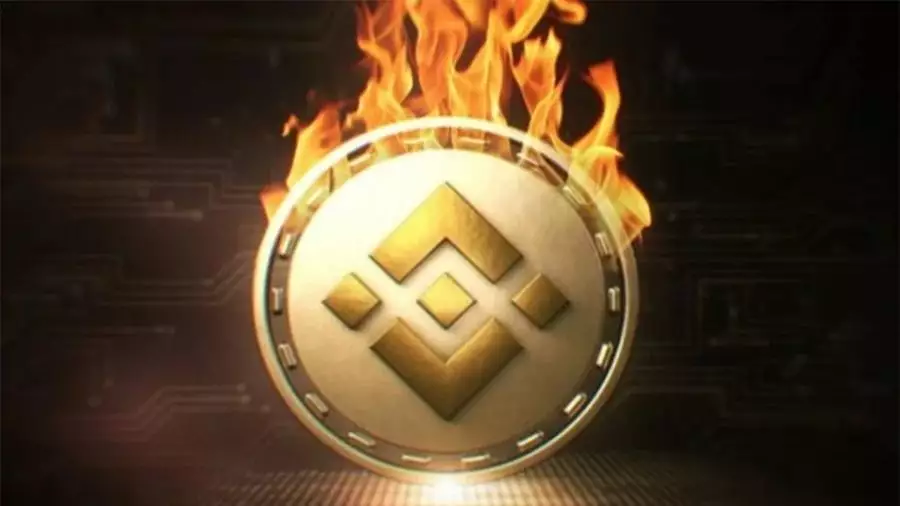 Cryptocurrency Exchange Binance announced the successful conduct of the thirteenth quarterly burning of 2.2 million BNB coins worth $6 8 million.
The exchange said that over the last quarter, 2, 2 5 3,0 2 1 BNB were destroyed, as well as 867 BNB as part of the Pioneer Burn Program, which aims to return to users coins lost due to errors in interacting with the Binance Smart Chain blockchain. The total number of coins burned was 2,253,888 BNB (1.13% of the total number of BNB) worth $68 million.
This burning was the largest destruction of BNB in the history of this cryptocurrency when converted into US dollars. According to CoinMarketCap, today the BNB 1 4 4 4 0 6 5 6 1 are in circulation, and the current value of the coin is $3 0.3.
Binance CEO Changpeng Zhao noted that the rapid growth of the decentralized finance industry (DeFi) greatly influenced the development of its projects. Thanks to DeFi, the cryptocurrency rate has become more resistant to alarming news, given the growing number of blocked cryptocurrencies in liquidity pools. The DeFi industry will surpass centralized exchanges in the long run, Zhao said, but that won't happen soon.
Zhao explained that despite the large amount of assets blocked in the DeFi, the number of active users is still small. The head of Binance has already stated that 99.9% of all money in the world is in fiat currencies, so centralized exchanges will serve as a link between cryptocurrencies and traditional finance.
Recently it was reported that The Sentiment team pointed to an alarmingly high correlation of Bitcoin and the S & P 500.