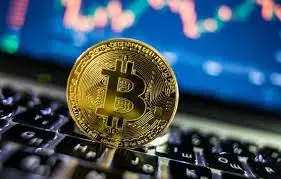 According to the analytical platform ViewBase, almost 24% of the air supply (ETH) is on cryptocurrency exchanges. The exchanges store 26,768,260 ETH, which is 23.6% of the air supply (about $10.3 billion). Almost 26 million ETH are on 10 centralized exchanges, while Coinbase alone holds 8,521,807 ETH (7.5% of the offer).
According to this indicator, the air is much ahead of Bitcoin – only 8.1% of BTC is stored on exchanges.
Earlier, cryptanalyst Willy Wu noted a decrease in the number of coins on exchanges. "This suggests that new buyers are coming, who take coins from the market and transfer them to cold storage," he said. Thus, the relatively low percentage of BTC on exchanges is a "macro-bullish" signal.
According to Glassnode, the number of bitcoins on exchanges decreased significantly during the year, falling from a historical high of 2.97 million BTC in February to less than 2.6 million. Glassnode does not reflect the same percentage of coins on exchanges as ViewBase. According to Glassnode, less than 16.6 million ETH (14.7%) and almost 2.6 million BTC (14%) are on the exchanges.
Recently we reported about WoToken cryptocurrency pyramid.