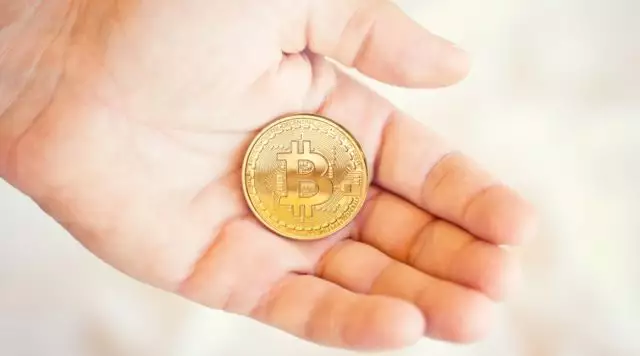 The massive accumulation of bitcoin by institutional investors will potentially lead to a shortage of the first cryptocurrency. This was stated by co-founder of Gold Bullion International and 10T Holdings Dan Tapiero.
According to him, this will create an increased demand for the coin and may lead to an increase in its price:
SHORTAGES of #Bitcoin possible.
Barry's @Grayscale trust is eating up btc like there is no tomorrow.
If 77% of all newly mined turns into 110%, it's lights out.
Non-miner supply will get held off mkt in squeeze.
Shorts will be dead. Price can go to any number.
"Bitcoin shortage is possible. Grayscale absorbs bitcoins as if tomorrow is not coming. If 77% of all newly extracted bitcoins are converted to 110%, a deficit occurs. Non-mining offerings will be limited to the market. This will destroy the short position and can push the price of Bitcoin to any values. "
The crypto trader agrees with Tapiero under the nickname light, who is sure that Bitcoin is in the midst of a "liquidity crisis" due to its massive accumulation by retail and institutional investors:
"Bitcoin is experiencing the beginning of a liquidity crisis on the side of sellers. Production is completely inelastic, and demand is spontaneous, "he wrote on Twitter.
Recall that in recent months, large companies have increased the share of Bitcoin in their portfolios.
The influx of investments in cryptocurrency funds managed by Grayscale Investments in the third quarter amounted to a record $1.05 billion.
In October, a major investment in Bitcoin was made by Stone Ridge Holdings Group, which manages investment assets worth $13.4 billion. Its subsidiary NYDIG acquired 10,000 BTC (approximately $114 million).
Also, the purchase of bitcoins for $50 million was announced by Square payment company Jack Dorsey.
According to a September survey by the analytical company Pureprofile, 45 out of 50 pension funds and insurance companies in the UK and the USA with assets of $78.4 billion in the next five years will increase the volume of investments in cryptocurrencies.