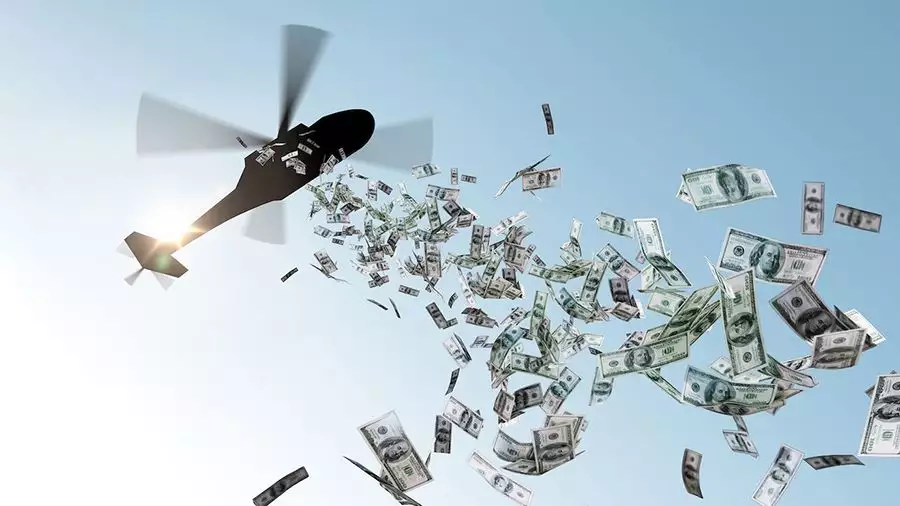 Morgan Stanley Investment Management chief global strategist Ruchir Sharma expressed optimism about Bitcoin's ability to squeeze the US dollar in payments.
According to the article "Will Bitcoin put an end to the domination of the dollar?" Ruchir Sharma in the Financial Times, the first cryptocurrency has the opportunity to seize part of the dollar's share in payments.
"Today, most bitcoins are stored as investments, and are not used to pay bills, but the situation is changing," Sharma wrote.
As examples, he cited the growth in the use of BTC in small sectors of international trade and the recent step of PayPal to add the possibility of buying, selling and storing cryptocurrencies for American users.
In the context of falling faith in ever-growing dollar reserves, this trend may bode well for Bitcoin. Sharma claims that Bitcoin will win, as its traditional competitors will begin to lose ground. However, he warned that the Bitcoin bubble could still burst. But even if this happens, governments and their "printing presses" should still fear cryptocurrency.
"Don't think your traditional currencies are the only savings or exchange tools people will ever trust. Technically savvy people are unlikely to stop looking for alternatives until they find or invent them, "Sharma warned.
Recall that a year ago, eight former members of the management team of the investment bank Morgan Stanley launched the Phemex cryptocurrency derivatives exchange, which, according to them, is "technically no worse than Nasdaq."
The Bitcoin exchange rate has several times unsuccessfully tried to overcome the $20 000 mark. According to the analytical company CryptoQuant, this could be influenced by BTC sales by miners.
At the moment, bitcoin is traded at $17 900. It seems that miners with impressive reserves of the first cryptocurrency expect the exchange rate to continue to fall and sell BTC. Analysts believe that in the near future the price of Bitcoin will drop to $17 600.
According to CEO CryptoQuant Ki Young Ju, several large mining groups began massive sales of bitcoins:
"Obviously, now miners are getting rid of bitcoins. I still believe in BTC growth, however for the short term Bitcoin perspective this is a bad sign. 800 BTC went to the Binance address, and 11,010 BTC hit the new unknown cold wallet. "
Ki Yong-ju said that he keeps bitcoins, but so far he does not trade with his shoulder. However, he stressed that he would increase the shoulder for trading to 5x "when the time comes."
Earlier, the general director of CryptoQuant said that pressure on the Bitcoin exchange rate is also exerted by the sale of the first cryptocurrency by large holders. The price drop was preceded by large transfers of BTC to cryptocurrency exchanges.
Recently it was reported that hundreds of millions of people will begin to use cryptocurrencies.