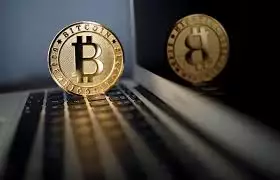 Main events of the global financial market
Main events of the global financial market. In Ireland, from October 21, strict quarantine restrictions are introduced for a period of 6 weeks due to a significant increase in infections with coronavirus infection. Citizens are advised to contact only members of their family. They will be allowed to move only within a radius of 5 kilometers from home. Only grocery stores and pharmacies will work during the specified period, all other outlets will be closed. With restrictive measures, Ireland's finance ministry expects the budget deficit to grow to 23 billion euros, corresponding to about 6.5% of GDP. According to the new forecast, the Irish economy will shrink by 3.5% in 2020, while GDP was previously expected to decline by 2.5%.
Cryptocurrency
Tether released almost half a billion steablecones due to the growth of the bitcoin exchange rate and increased activity of traders. 185.9 million USDT were transferred from Tether addresses to various wallets, and 126.9 million coins were sent to the Binance exchange address. The company's management announced that new tokens were issued for replenishment. Tether previously transferred USDT from the Tron blockchain to the ethereum blockchain. In August and September, a total of 2 billion coins were exchanged. Recall that the USDT steablecone remains the largest stable cryptocurrency, and the capitalization of the coin is estimated at $16 billion. At the same time, the total capitalization of the steablecone market recently exceeded 20 billion.
Developers of the privacy-oriented cryptocurrency Monero have launched another update of the Oxygen Orion network. The upgrade will increase network efficiency and reduce the size of network transactions by about 25%, and the transaction confirmation time by about 10%. At the same time, confidentiality is preserved. The update also includes network security improvements, in particular with respect to the protocol that is responsible for concealing the user's IP address. Each Monero update from a technical point of view can be considered as a hardfork, which requires members of the network to update the software in a timely manner.
Chairman of the Bank of Sweden Stefan Ingves called on the country's parliament to bet on state cryptocurrency and consider the possibility of legitimizing it as a means of payment. According to Ingves, the digital crown issued by the Bank of Sweden should be recognized as a legal tender. The legitimization of the electronic crown is necessary to prepare the Bank of Sweden for the digital future and to ensure the future operations of the Central Bank. According to Ingves, the population of Sweden refuses cash in favor of digital payments the fastest in the world. This prompts the country's Central Bank to issue its own cryptocurrency as soon as possible, although the final decision has not yet been made, since it requires a legal framework and political support.