Germany's largest bank creates its own cryptocurrency storage solution for institutional investors
Germany's leading financial institution Deutsche Bank is developing its own cryptocurrency depository. This is reported in a report of the World Economic Forum.
With it, the Germany's largest bank intends to offer its clients the following services:
Management of an array of digital and fiduciary money.
Hot and cold wallet level security with additional insurance.
As of October 2020, Deutsche Bank's cryptocurrency depository was in proof-of-concept status. How the status of the product is now remains unknown.
Germany's largest bank Cryptocurrency Depository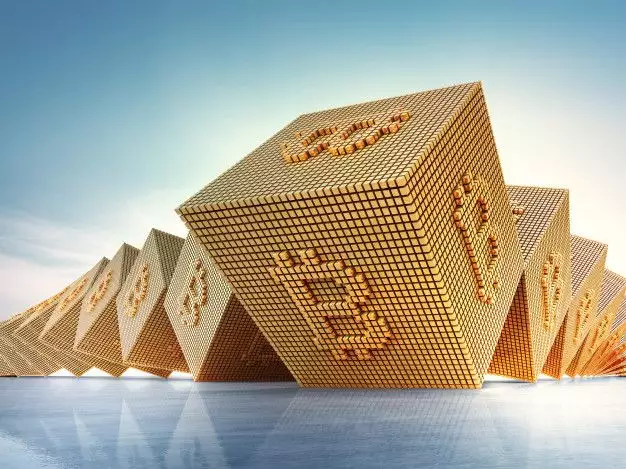 The project is expected to pay for itself through fees, including storage, tokenization and trading fees. At the start, the financial institution will offer proven cryptocurrency services on behalf of institutional investors.
Subsequently, Deutsche Bank intends to provide the ability to buy and sell cryptocurrency through partnerships with brokers, issuers and cryptocurrency exchanges. As part of the transition to the crypto market, Deutsche Bank will also provide additional services in the form of taxation scoring, lending, staking, etc.
Notably, the financial conglomerate even plans to provide the ability to issue its own digital currencies in the future. The sandbox will include a full suite of KYC/AML, compliance, etc.
Deutsche Bank's move toward the virtual asset market is consistent with the bank's previous statements. In September 2020, bank experts noted that central bank digital currencies (CBDC).

Paper bills and coins may be a thing of the past because of a new financial instrument – central bank digital currencies (CBDCs). As of… More
) will significantly affect financial relationships around the world. It is worth noting that Deutsche Bank, back in December 2019, indicated the inevitability of the adoption of digital currencies.
The financial conglomerate predicts that cryptocurrencies will become the cornerstone of the modern world economy in the next decade.
Recently it was reported that U.S. cities have entered the bitcoin race.