The main questions that interest crypto-enthusiasts today are whether altcoins are promising movement in the market and what to expect from the main cryptocurrency. Which coins are worth paying attention to (list – at the end of the article) and why you should do it. Of course, BTC is the key, so let's start with it.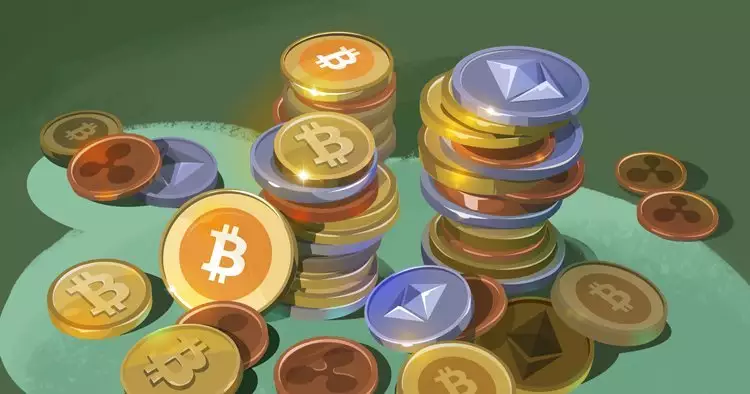 2021 – the "Altcoins season" is open
We hear from all sides today: 2021 will be the year of altcoins. This can be explained by the importance of bitcoin, the connection of coins with the first cryptocurrency and trends.
How to make sense of it? Back in 2019, Binance analysts came to the conclusion (analyzing the market situation for 2018) that trends in the cryptocurrency market are shaped by the correlation of altcoins and bitcoin. Along with this, it was noted that late bullish and early bearish phases on BTC have weight, leading to "herd mentality." Given the interest of retail and institutional investors, as well as large companies and corporations, in the first cryptocurrency in recent months, it is logical to conclude that it still takes place today.
However, should we expect a "bubble," as ultimately happened in 2017? Glassnode expert Liesl Eichholz concluded that BTC is experiencing strong organic adoption growth today, and it is not a viral process typical of a bubble. In favor of the first cryptocurrency's greater stability relative to 2017, there is also a fairly steady and consistent increase in the number of new bitcoins (there was a sudden peak at the time), which is progressive, although it has not reached the figures of four years ago.
As for altcoins, TradibgView analyst Vilarso is of the opinion that their pricing should not be guided by past market experience either. We need to find new patterns. According to him, at the moment – correction phase, so it is important to monitor the market situation "bitcoin to altcoins" from +/- 71% in the coming days.
LRC (Loopring)
Over the year, according to CoinMarketCap, the value of LRC has not risen to its marginal high (in 2018, the coin's price was $2.59). At the same time, it has increased by 145% in the last 24 hours. Also, the coin has been growing in price with the upward movement of bitcoin, that is, since March 2020.
Dogecoin (DOGE)
Coin has strong support and interest from the community. Oddly enough, this is based on Elon Muskan's humorous tweets about the coin, after which its price jumped 20% and 29%
Uniswap (UNI)
UNI is a fairly young DeFi project, launched in September 2020. It is considered one of the most popular decentralized Ethereum exchanges. The project is unique in that it allows the exchange to exchange tokens without relying on buyers and sellers to create liquidity.
Celo (CELO)
The daily growth is 80%. The ratio of monthly, two-week and seven-day growth shows a positive picture: +49%, +71%, +81%, respectively.
To summarize
In general, experts believe that the cryptocurrency market is currently in good dynamics. New startups are appearing, investors may show interest in undervalued assets in an attempt to fix profits, and traders who have not had time to earn on bitcoin may also show interest.
Whatever the case may be, it is worth relying on your knowledge and analysis first and foremost. Have a successful crypto year!
Recently it was reported that DeFi tokens market has moved away from the highs.