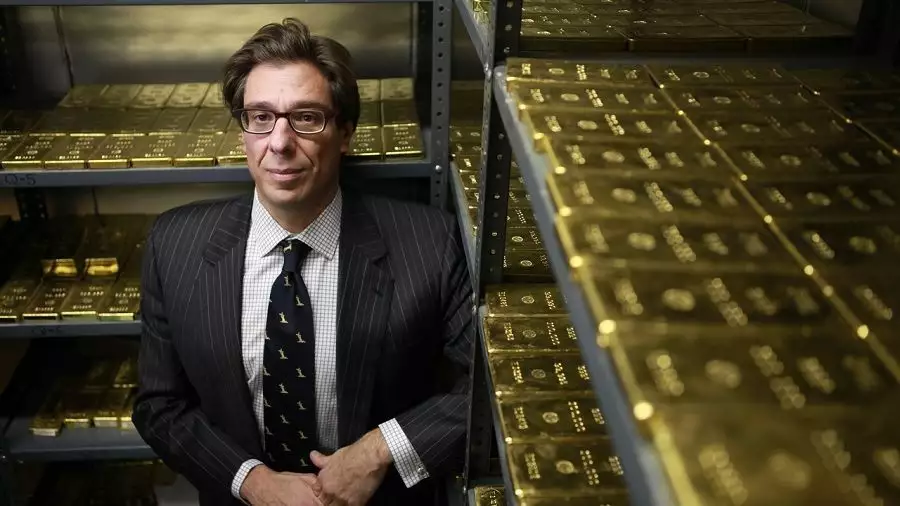 Co-founder of Gold Bullion International Dan Tapiero said that gold could grow significantly over the next five years, but Bitcoin will soar 20-30 times.
During the podcast Pomp Podcast with Anthony Pompiano, Tapiero said that Bitcoin cannot be equal in price growth. However, he noted that it is worth buying both Bitcoin and gold:
"Over the next five years, I think gold will grow to $4 000, that is, twice. But if gold doubles, then Bitcoin is likely to show an increase to $300 000 or $500 000. That is, 20-30 times. I think no one among investors will argue with this. "
Co-founder of Gold Bullion International Dan Tapiero believes:
that institutional investors and large financial conglomerates will begin large-scale investments in Bitcoin. He expects such investors to invest in the first cryptocurrency from 5% to 15% of their portfolios. And the capitalization of such companies exceeds $1 0 0 trillion.
Bitcoin remains an asset for hedging the risks of the fiat financial system and, when the capitalization of the first cryptocurrency passes for a trillion dollars, it will be much easier for large investors to work with such an asset. At the same time, unlike gold, Bitcoin can multiply investments.
"No one argues that Bitcoin will show itself much better than gold," Tapiero concluded.
In March of this year, the co-founder of Gold Bullion International noted that lowering base rates in various countries makes Bitcoin investments even more attractive. Since then, the rate of the first cryptocurrency has tripled.
Recently it was reported that Australian company WCA raised 89% of capital in USDT steeblock at IPO.