Cryptocurrencies have long established themselves as an investment instrument capable of generating profits quickly. Wells Fargo Investment Institute experts even called bitcoin the best investment instrument, with a year-on-year growth rate of 170%. However, it is not yet clear whether bitcoin will become a legal tender. On the one hand, the company is ready to accept payments in cryptocurrencies, if it does not contradict the current legislation. On the other hand, there are still relatively few users of cryptocurrency in the world, which means that Bitcoin can hardly be called a popular payment instrument. Does cryptocurrency have a future in e-commerce?
Russian e-commerce introduces cryptocurrencies
E-commerce is one of the fastest-growing sectors of the global economy, and the coronavirus epidemic has only accelerated its pace of development. Major marketplaces such as Amazon, OverStock and OpenSea are already using bitcoin as a means of payment. After them, other giants – Microsoft, KFC, Shopify, and Subway – began to accept cryptocurrencies. In Russia, however, the use of bitcoins as a means of payment remains a real problem.
This year, Russia passed a law on digital financial instruments, which effectively allows cryptocurrency transactions, but prohibits the use of bitcoins to pay for goods and services. This is because businesses still do not understand how to accept cryptocurrency payments, and the authorities do not know how to control the flow of cryptocurrency transactions.
"In the e-commerce sector, there are two popular payment methods: invoice and asynchronous process with deposits," says Max Krupyshev, CEO of CoinsPaid. – And if a customer pays by invoice, they have to transfer the net amount. For example, if a shoe in a store costs $99, the customer has to pay exactly $99, not $98 or $100. In fact, the cryptocurrency owner can send that amount in bitcoins, but what about the exchange rate? "
In fact, cryptocurrency rates can change significantly in a matter of hours, so it's unrealistic for online store owners to adjust the price of a product to match the current bitcoin or other cryptocurrency exchange rate. You can solve this problem by using special solutions for cryptocurrency processing.
How does cryptocurrency processing work in e-commerce?
Cryptographic processing is an off-the-shelf solution for accepting payments in cryptocurrency and fiat currency. Today, these technologies are used all over the world, and Russia is no exception. The main consumers of cryptocurrency processing services remain online retailers, websites selling airline tickets and travel tours, and gaming industry companies.
"When an item needs to be paid on an invoice, the cryptocurrency payment service creates a special link that redirects the user to a payment page,"

explains Max Krupyshev, CEO of CoinsPaid.

"The amount payable in bitcoins or other cryptocurrency is already specified here. The price is fixed for the next 15 minutes – during this time the buyer has to exchange the item."
In the case of asynchronous deposit, which is often used in sports betting services, for example, there is no need for a link and a fixed interest rate: the client simply sends any amount to the purse of the company. The money will be credited within 5-20 minutes.
The use of cryptocurrency processing gives online stores several advantages at once:
allows you to receive payments in cryptocurrency, which means you can reach an additional audience of customers;
speeds up the process of accepting payments. Depending on the network, a cryptocurrency transaction takes from a few seconds to an hour, while Mastercard and Visa payments can be processed within a day;
Allows the user to remain anonymous;
allows exchanging cryptocurrency for fiat money quickly and recording cryptocurrency payments in real time.
In other words, with the help of cryptographic processing technologies, online stores can quickly and easily accept cryptocurrency payments.
To summarize.
Cryptocurrencies are steadily penetrating the e-commerce sector as a means of payment. Gradual legalization of cryptocurrencies in the world will encourage their acceptance in Russia as well.
Cryptoprocessing technologies are used to make the cryptocurrency payment process fast, profitable and transparent. With their help, customers remain accessible to understandable and familiar methods of payment by invoice or deposit. And turnkey solutions – White Label – help businesses implement cryptopayments faster in their daily operations.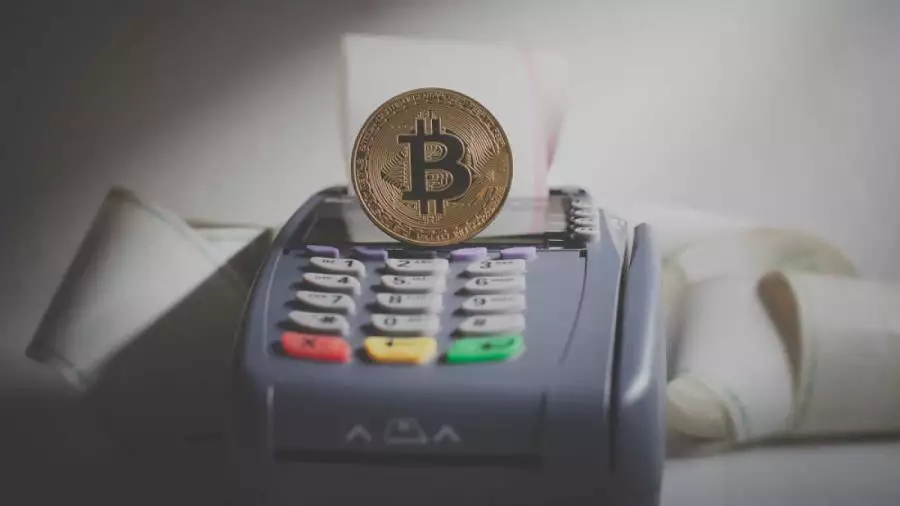 Recently it was reported that EY and Microsoft will develop a blockchain platform.