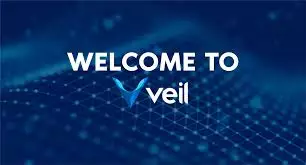 The popular blogger PlanB confirmed that he remains true to his forecast of an increase in the price of the first cryptocurrency. Bitcoin will reach $100,000- $288 000 by December 2 0 2 1. He found additional confirmation in favor of reducing the supply of coins, which is consistent with the Stock-to-Flow (S2F) model on which his expectations are based.
The expert gave an analogy of the collision of a star with a black hole. PlanB noted that during periods of market adjustments it observes how Bitcoin whales algorithms are selected in hundreds of portions of 0.01 BTC from "weak hands." In the future, in larger forms, coins "disappear" in "deep" cold vaults.

S2F is used to determine the deficit or excess of an asset and is calculated as its current offer divided by a new issue over a specified time period.
According to the S2F model, moving bitcoins to wallets for long-term storage leads to a reduction in their sales. This is especially typical for the period after halving, which leads to supply shock and provokes a bullish market over the next 18-20 months. This was typical of the first and second halving of miner awards in 2012 and 2016.

According to PlanB estimates, the dynamics of Bitcoin after the third halving in May 2 0 2 0 confirms its correctness and develops as "by the clock." Six months later, the price approached the mark of $1 6 0 0 0, adding almost 80%.

The blogger sees confirmation of his expectations for the acquisition of Bitcoin by investor and billionaire Stanley Drakenmiller. Prior to this, such signals for him in particular were similar actions of the management company Stone Ridge Holdings Group, as well as Iran's approval of a mechanism for paying for imports of bitcoins mined in the country.
Recently it was reported that KuCoin Exchange has returned 84% of stolen crypto.