Shares of Apple were less popular for daily trading than bitcoin, Finbold found out
In April the daily trading volume of Apple (AAPL) was seven times less than bitcoin (BTC). That's the conclusion reached by Finbold.
The highest activity on shares of AAPL was recorded on April 29. The volume of trade with shares of "Apple giant" reached $20.1 billion, while bitcoin had the highest activity on April 23 with $86.6 billion.
Thus, in the 30-day interval, Apple stock lags behind bitcoin in terms of trading activity by an average of five times. Thus, bitcoin had an average trading volume of $61.4 billion for April, while Apple had an average trading volume of $11.8 billion. However, it is worth noting that bitcoin is inferior to Apple in terms of capitalization. The California corporation has a capitalization of $2.2 trillion. Bitcoin has a figure of $1.09 trillion as of this writing.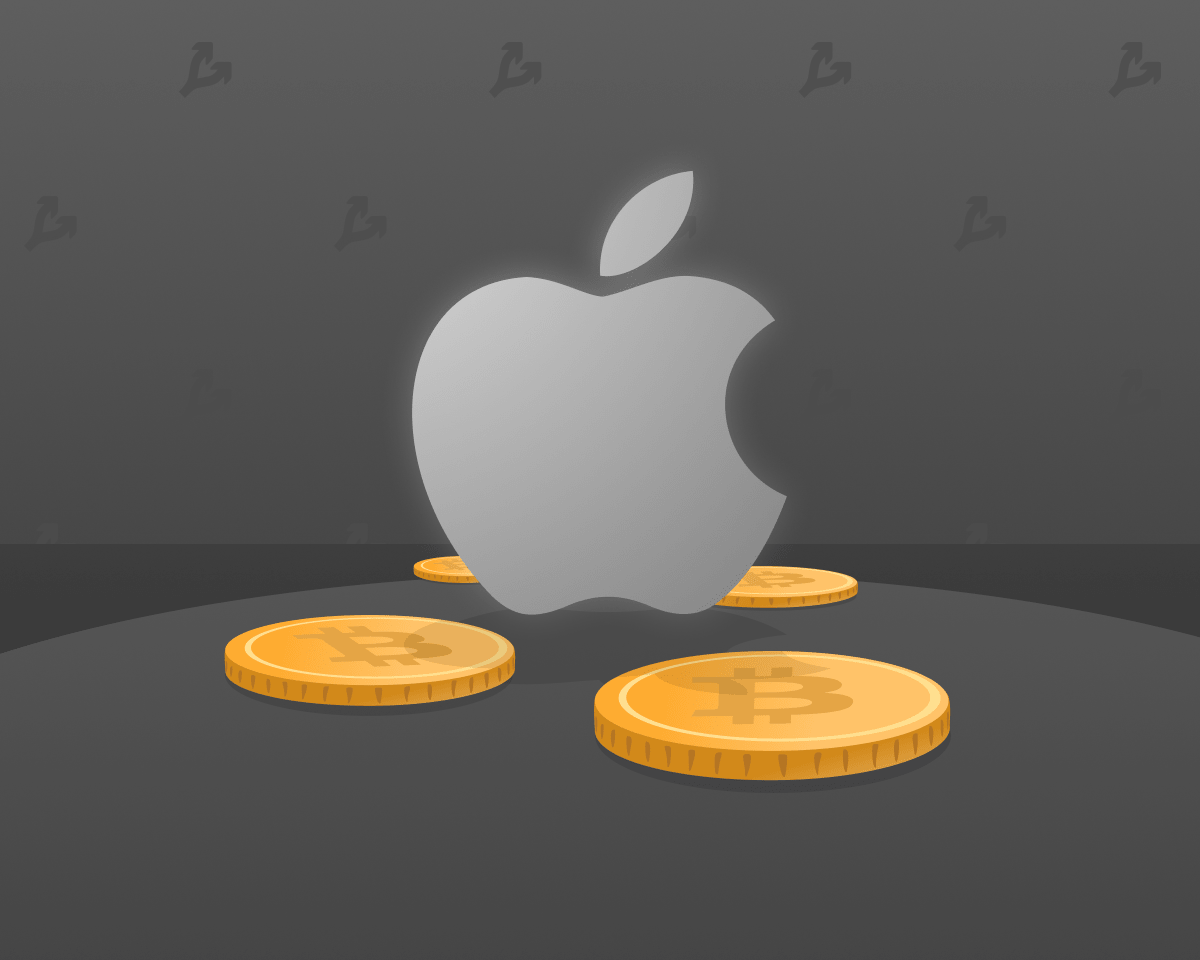 Apple is no friend to bitcoin
Finbold acknowledges that Applе stock and cryptocurrency are assets of different classes. stock is often bought for the long term, while speculative short-term deals are popular in the crypto market. The high trading activity, according to the publication, can be explained by the growth of the cryptocurrency rate to record heights. Recall, in mid-April, the price of bitcoin reached an all-time high of $65,000 (BitMEX).
In addition, Finbold believes that free bitcoin trading has helped boost trading volume. Unlike Apple, bitcoin is traded 24 hours a day, 7 days a week. As BeInCrypto's editorial board previously reported, blockchain stocks have outperformed the S&P 500 index in terms of returns. Goldman Sachs estimates that blockchain stocks have outperformed the index by 34% over the past few months.