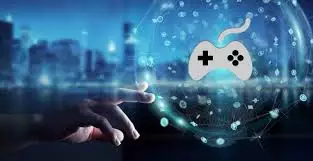 The payment company Square Crypto has allocated a financial grant to the developer of a new Bitcoin wallet, friendly to inexperienced users.
Square, a well-known provider of payment solutions, announced its decision to allocate a grant to a Bitcoin developer who set out to make cryptocurrencies more friendly to inexperienced newcomers.
"Better help financially"
The announcement was made on Twitter by the cryptocurrency division of the company, Square Crypto. The lucky one who received the grant was Maggie Valentine, a developer representing the blockchain startup she256.
Want to always keep abreast of the latest crypto industry news? Join the discussion on our Telegram channel – and you will know everything!
Square Crypto not only in words supports the development of the PTS ecosystem and the more active promotion of Bitcoin into the masses.
The company provides financial support in the form of grants allocated to individual developers and entire companies operating in cryptographic space.
Is the interface the key to success?
As the company explained, Valentine is working to simplify the interface of the cryptocurrency wallet to make it easier to use for beginners. In particular, it is trying to reduce the amount of technical jargon used and increase the level of general awareness and knowledge of users.
Valentine herself is sure that Bitcoin and Bitcoin wallets have not yet received mass recognition precisely because of their excessive complexity. So, people are scared off by a large number of technical terms and concepts unfamiliar to the user.
She believes that consumers are often unable to reap the full benefits and benefits offered by the new technology because of the lack of necessary technical knowledge. Meanwhile, the spirit and ideals of cryptographic space, created in contrast to all the shortcomings of the traditional financial system, should also be available to them.

In this regard, design becomes crucial as a tool that can ensure effective interaction with all categories of users, Valentine said. She intends to understand which interface options and proposed options are best suited for beginners who do not have rich experience in interacting with crypto assets.