At least four out of five onchain indicators hint at a capitulation among ether cryptocurrency (ETH) hodlers, according to Santiment
Holders of the cryptocurrency ether (ETH) seem to have been unable to withstand the cryptocurrency's short-term price drop below $2,500. This is the conclusion reached by Santiment analysts. For example, social metrics on ETH tweets have been holding negative momentum since May 28.
Indicators have fallen almost to March values, when the price of ETH was ~$1640. However, the only positive moment here is that the price, as a rule, doesn't continue to fall in such moods, analysts note.
Also from the beginning of June movement of earlier inactive ETH was noticed. Along with the fall in the price of ETH, the number of transfers of old coins also increased.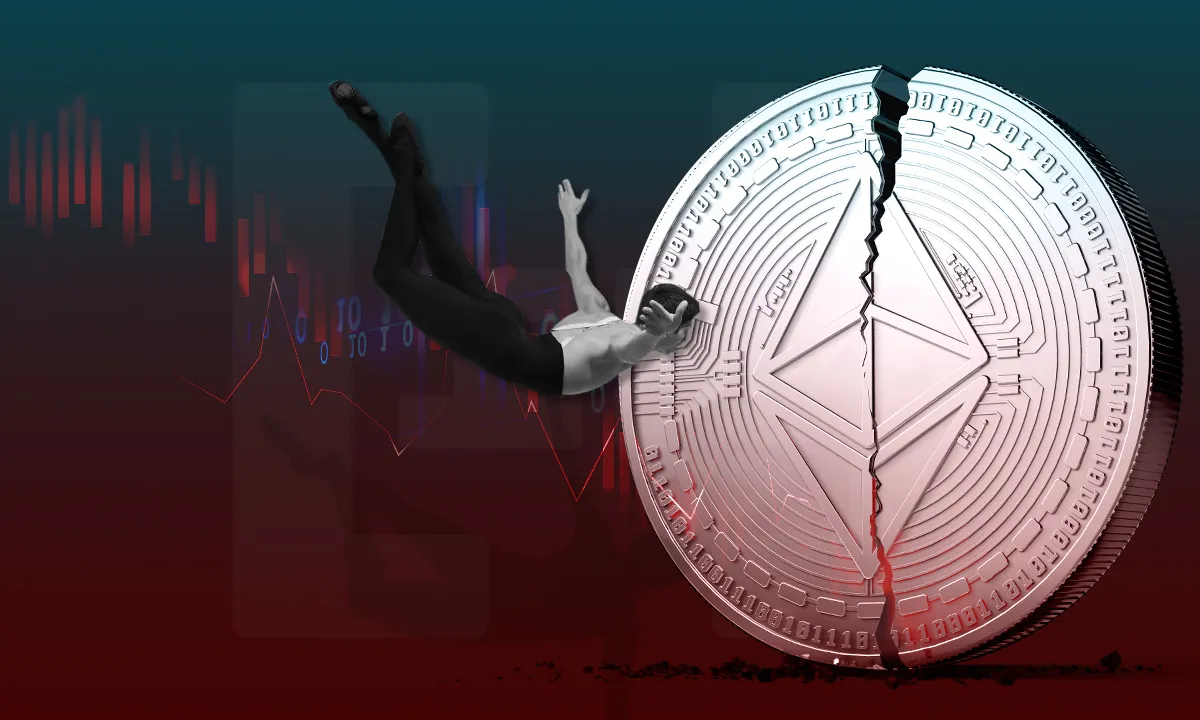 The highest figure was seen on June 4, when the price of ETH dropped from $2800 to $2622. At the same time, the drop below $2500 increased the frequency of transfers of previously immobile coins. Such activity could signal the capitulation of the big players, Santiment believes.
The liquidation rate of tokenized ETH (WETH) screams the most about capitulation. For example, on June 8, the Maker DAO protocol recorded a liquidation of 54,690 WETH (~$138 million at the time). The chart below shows that this is the largest liquidation rate since the beginning of June.
Previously, surges in commissions correlated with the cryptocurrency's price dump. This time, however, there was no outbreak of fee hikes seen.
Thus, the lack of commission outbreaks alone does not confirm the bearish mood in the Ethereum community. However, the negative background may have a positive effect on the cryptocurrency in the long term. As a reminder, analysts previously warned that the excessive hype around ETH could hit the hodlers hard and end in a sharp dump. However, Santiment did not elaborate on what the prospects for ETH might be now. ETH price is $2587 at the moment of writing this article.