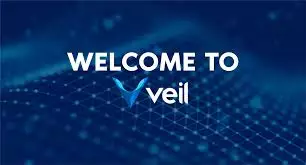 The hype around the decentralized finance market has definitely served as a catalyst for the bullish cryptocurrency market in the past year. However, in recent weeks, those who observe capitalization indicators and total blocked value in the DeFi market have no reason for optimism.
Over the past five days, the total value of assets blocked in the DeFi segment has fallen by as much as $1.5 billion, as evidenced by data from DeFi Pulse. Accordingly, the economic value of the industry decreased by almost 12%.
In fact, this is largely due to the fall in the Ethereum exchange rate, which fell by about 4% in about a week. The amount of blocked funds in the decentralized finance market expressed in ETH has remained almost unchanged since September 16, and over the past five days, the volume of ETH blocked in DeFi applications has fallen by 3.5%.
The last week turned out to be difficult for Ethereum as a whole. Since October 25, the ETH rate has declined after unsuccessful attempts to break through the $400 mark. However, today, October 31, the cryptocurrency rate is increasing and at the time of writing was $390, having previously touched the lows in the region of $374.
DeFi tokens are going through difficult times
Currently, DeFi tokens also feel not the best way, and some coins have fallen in price by more than 50% since September.
For example, UNI, owned by Uniswap, dropped from $7.82, marked September 18, to $2.32. In other words, in a little more than a month, the coin fell by 70%. Meanwhile, LINK lost 50% of its value during the same period. Tokens such as UMA (-74%), Compound (-61%), Sushiswap (-94%) and Yearn.Finance (-75%) suffered even more impressive losses.
However, not everything is so bad in the decentralized finance industry.
More and more Bitcoin investors are interested in the DeFi market, as evidenced by the number of tokenized BTCs on the Ethereum network, which earlier this week exceeded $2 billion.
Recently it was reported about Iran's new cryptocurrency law.