The Shiba Inu token, which has become another "funny" digital asset alongside Dogecoin, managed to increase in value by 336% in the last seven days, while Dogecoin gained only 22.5%. As a result, Shiba Inu is rapidly climbing the capitalization ladder, taking 16th place ($12.38 billion) and aiming to move back up to 15th place, which is currently held by Litecoin with a total valuation so far only $213,000 higher.
Shiba Inu has already overtaken Litecoin in terms of capitalisation in the week, as well as Uniswap, Avalanche, Bitcoin Cash and Chainlink, which happened on October 6, when the token gained 50% in value overnight after posting a daily gain of 85% earlier in the week, October 4. Shiba token trading volume exceeded bitcoin trading volume ($1.8 billion vs $1.3 billion), which happened on October 5, according to US largest cryptocurrency exchange Coinbase.
On October 7, Shiba traded at $0.00003072, which is still less than the all-time high of $0.0000379 recorded on May 10 this year. Two days earlier, on May 8, Dogecoin was hitting its all-time high of $0.731.
Analysts attribute the current rise in the token's price to the fact that entrepreneur Elon Musk has provided some support for the token. Earlier this week, Musk posted a photo of his pet on Twitter, which some investors have come to associate with the image of a dog, which in turn rhymes with the Shiba Inu token.
The unofficial Shiba Inu community account has already thanked the entrepreneur for such support. As you know, Musk has previously expressed thoughts about another "funny" token, Dogecoin, including his speculation about under what circumstances Dogecoin could take the place of bitcoin.
Meanwhile, the number of readers of the official Shiba Inu project account has reached 1 million, while the number of digital addresses with balances in these tokens has exceeded 700,000 units. Large transfers have also been recorded, with one large investor, who bought 6.1 trillion Shiba Inu tokens a month ago for about $10 million, transferring $84 million to another digital wallet this week.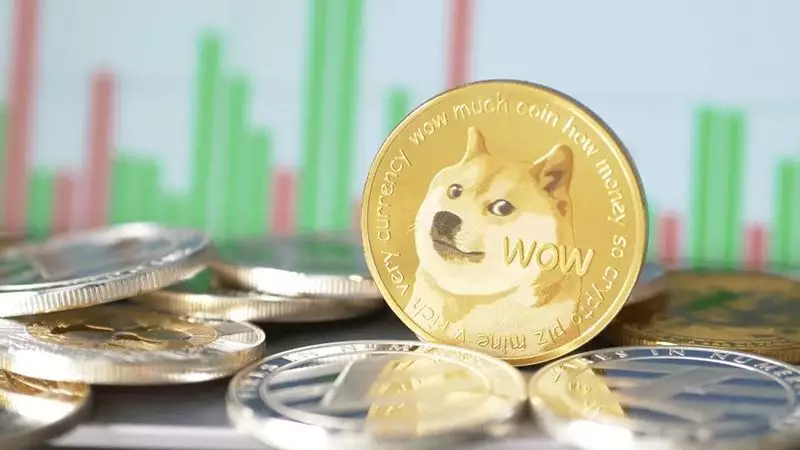 Musk has been paying less attention in his tweets lately to Dogecoin, and the price of this token is now 65.7% below its May high. Shiba Inu, despite its impressive rise over the week, is still 18.9% behind its all-time high from the last month of spring.