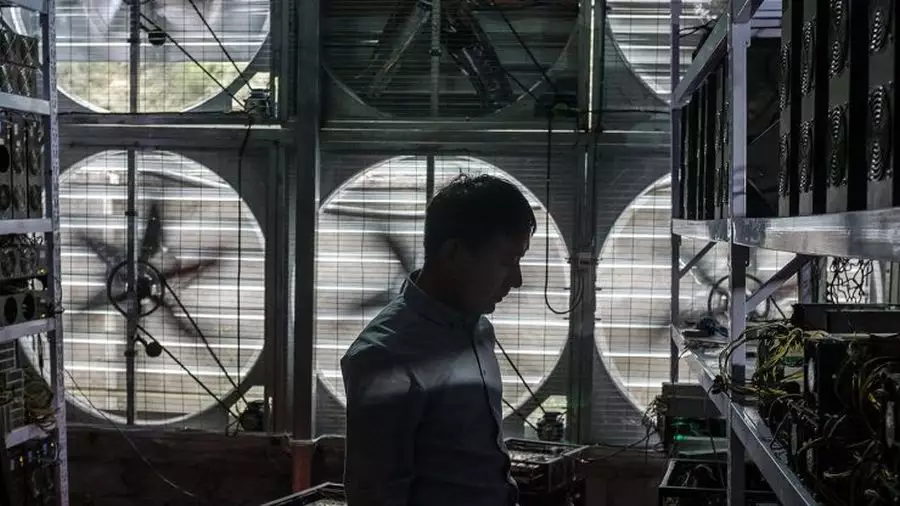 Chinese miners are flocking to Sichuan province in search of cheap hydroelectric power – now the country has a rainy season, during which its costs are three times lower than during the dry season. Many Chinese miners, who control most of the hashrate of the Bitcoin and Bitcoin Cash networks, recently opened mining companies in Sichuan, since during the rainy season the cost of kWh here is 0.08 yuan ($0.01).
Sichuan Province, located at an altitude of more than 3,000 meters above sea level, is replete with rivers that supply hydroelectric power to numerous mining farms. "River in the region will soon wake up to stimulate roar 3,267 hydroelectric power plants. Numerous mining farms will be revived, since they will have cheaper and sufficient food sources, "local media write.
During the dry season in Sichuan, Chinese miners dispersed throughout the country and abroad. Back in 2015-2016, it was estimated that more than 70% of the hashrate belongs mainly to farms from Sichuan, however, when the price of cryptocurrencies increased, large Chinese mining enterprises went to other areas in search of more favorable conditions for receiving electricity subsidies from local authorities.
In August 2017, it became known that large mining companies entered into an agreement with the Chinese authorities to obtain cheaper electricity from the state grid corporation of China State Grid for a long time. The reason for this strategic step was that, unlike the season-dependent province of Sichuan, the Chinese government provides companies with stable electricity tariffs.
In addition, mining activities in the country look tempting due to cheap hardware – currently their prices have decreased significantly. According to local media, for example, Antminer S9 can be purchased for 800 yuan ($119). According to the sites of leading mining equipment manufacturers such as Bitmain, Ebang and Canaan, obsolete miners are now inexpensive.
Inexpensive equipment and low electricity prices in Sichuan can help miners survive the "cryptocurrency winter." However, judging by rumors, the Sichuan police are trying to stop future cryptocurrency mining operations by order of the local government.
We recently reported on how to extract Veil from Nvidia and AMD videocards.